The
Reassembly
2005
Page
89-1
89-2
89-3
89-4
99-1
99-2
99-3
Eng-1
Eng-2


Prev <--- 40 Ford SBC Engine Reassembly 06/04/05 ---> Next

On 06/04/05 Roger Mingle and I went to work to finish putting my 40 Ford's SBC back together.

I use 3M weatherstrip adhesive to hold down the intake gastkets.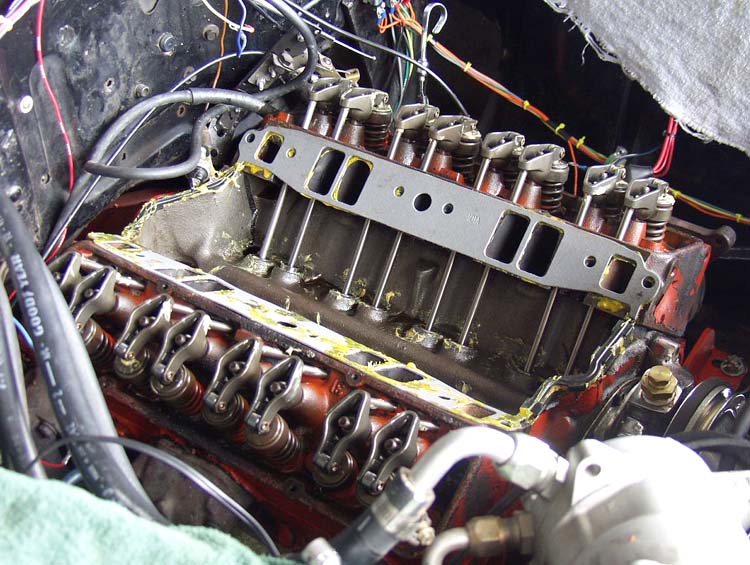 The intake manifold is in place starting to put bolts in place.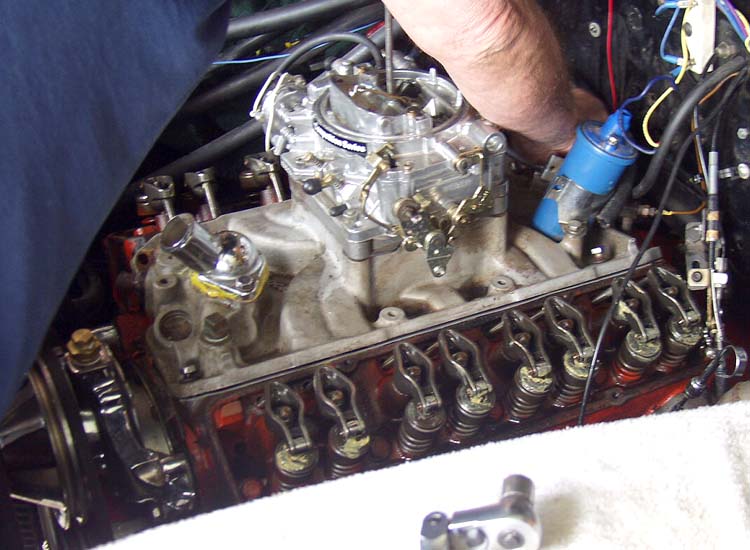 Installing intake bolts. Note the chrome water outlet. I've never had a chrome outlet that didn't leak so liberal use of weatherstrip adhesive in effort to get this one sealed. Also installed a 160 degree thermostat after running without one for several years to see if it will make a different in engine temp regulation.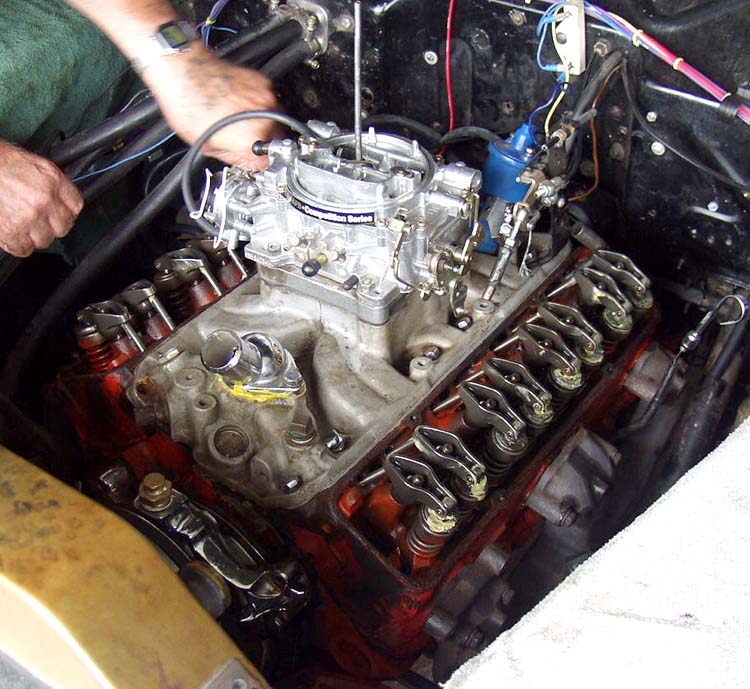 After a final adjustment check on valves it is apparent that the #7 exhaust adjuster nut is way too loose, so we double nut that rocker for security.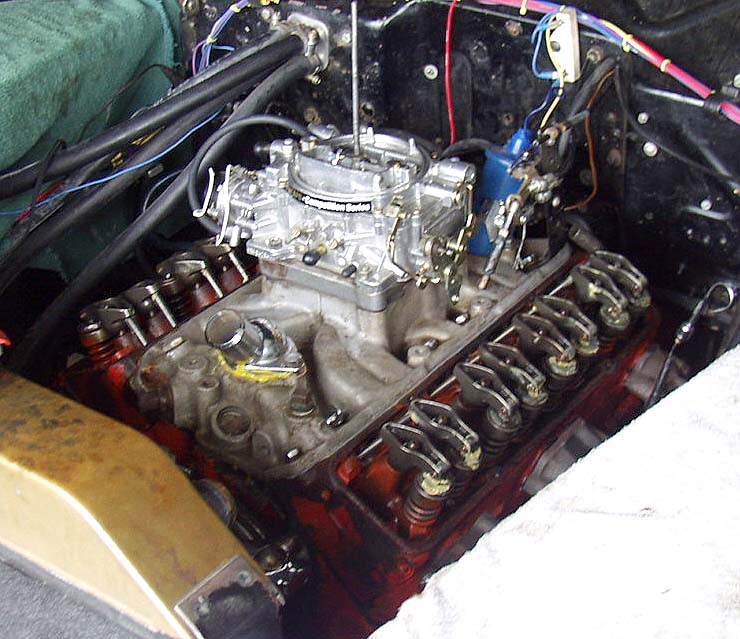 We finish assembling the engine and fire it up. It fires on the first hit. Whahoo! It runs well with no negative engine noises and no smoke from the pipes guess the internals are OK. It soom becomes apparent that I've got a lumpy idle now with the new OEM lifters. We take it out for a test drive and all goes well. Back in the garage we notice the chrome water outlet is leaking bigtime despite my efforts and the water temp bulb was broken in process.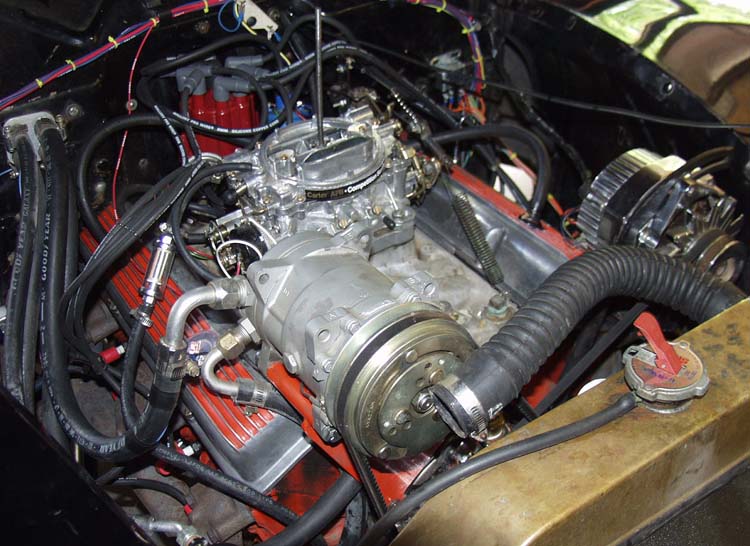 So we drive over to Roger Mingles place for some final repairs. I have spare chrome water outlet with an o-ring seal and we prepare to install it along with a Roger Mingle homemade gasket and and some of his special RTV sealer. Also we go about installing a replacement water temp gauge.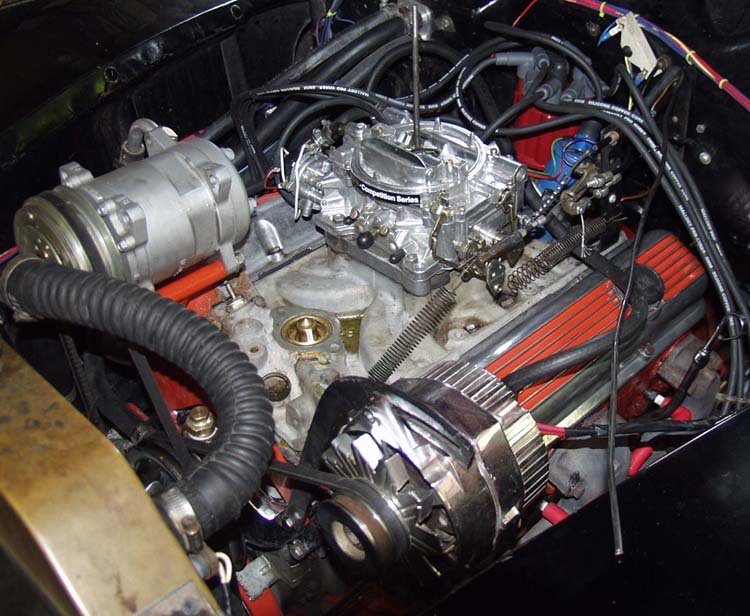 New temp sensor installation.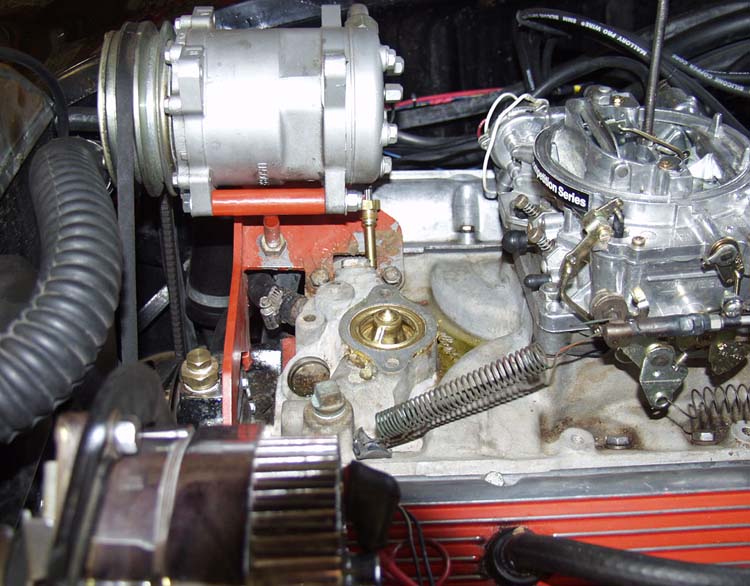 New water outlet and temp guage installed.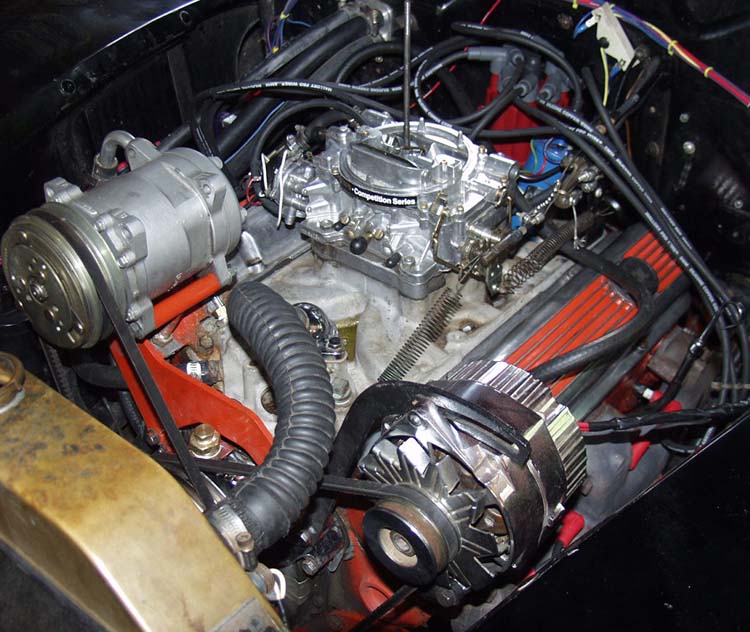 Old Hot Rodders in the Act.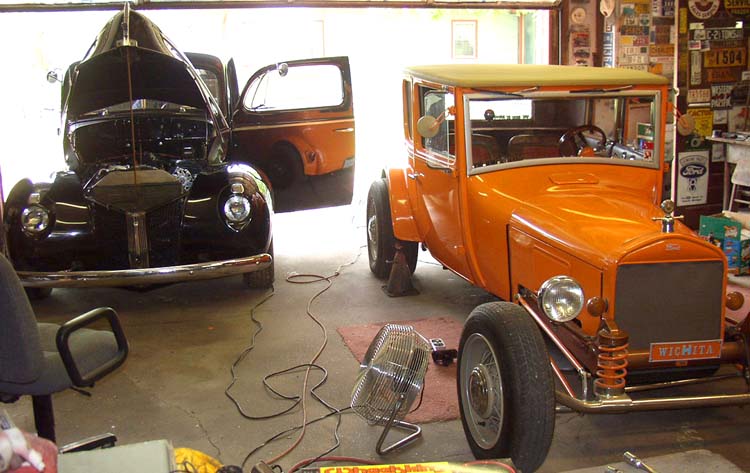 Old Hot Rodders in the Act.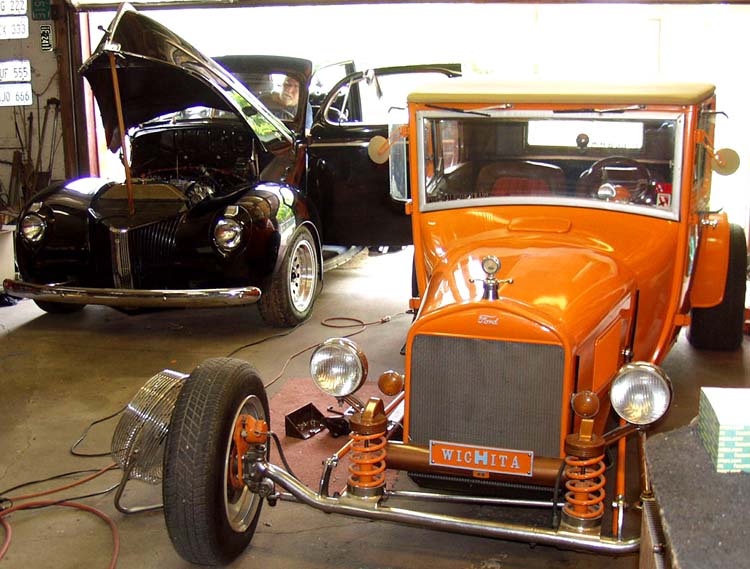 Finished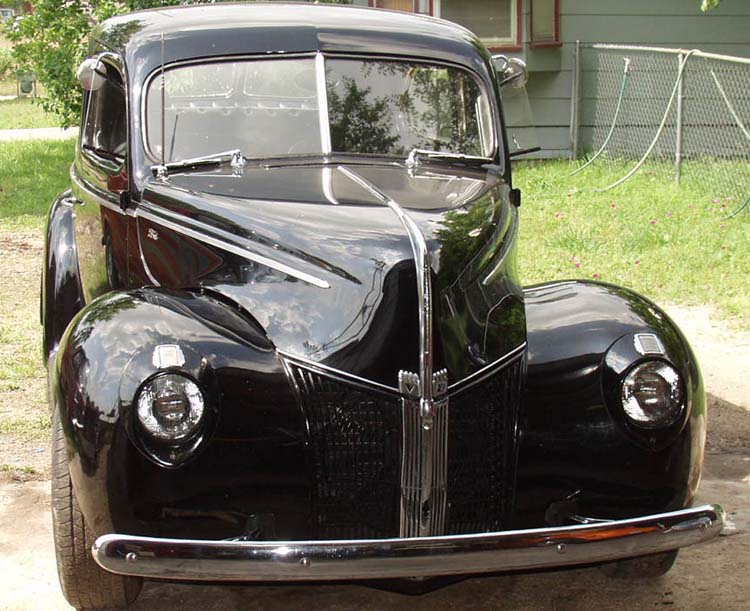 After tuning the engine and running it a bit it is apparent the differences between the OEM lifters and the Rhoads lifters. The Rhoads lifters provided a much smoother idle and 5 to 6 inchs of vacumn more than the OEM lifers but at the expense of quite a bit of lifter noise and definite sensation when the vari duration lifters changed duration. I think the constant lifter noise of the Rhoads lifters was a reason I hadn't noticed the loose rocker adjustment sooner. That and my lack of hearing. Anyhow I now have a very quiet engine and a lumpy idle with vacuum running from 5 in to 10 in of vacumn in operation where it used to be a bit smoother with a 10 in to 15in vacumn reading. Guess I'll be getting used to a lumpy idle now. It does sound a little mean.

Prev <--- 40 Ford SBC Engine Reassembly 06/04/05 ---> Next
Last Update: 06/04/05 Hits: